Understanding the Debt Review Process
Debt review is a process where a debt counsellor assesses your outstanding debt and implements a restructured debt repayment plan on your behalf. A new monthly payment plan is drawn up by your debt counsellor. When you are undergoing debt review, you are legally protected by the National Credit Act (NCA) and your creditors are no longer entitled to hassle you to repay your debts. All communications are managed by your debt counsellor on your behalf.
How does debt review work?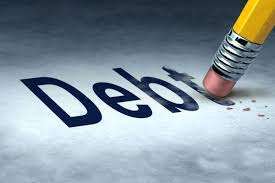 You should start by searching for a suitable debt counseling company that will help you through your debt review journey. Make sure you use a registered debt counsellor with the NCR. You can check their status here.
Once you have found a debt counsellor that you are comfortable with, he/she will review your current budget. They look at your income and all your living expenses as well as all existing debt you have.
If your current debt repayments are more than half of your income then it is an indication that you are over indebted and will benefit from the debt review process. Your debt counsellor will pull a credit report to check your loan balances and interest rates that you are currently paying and look at where they can negotiate reductions with your creditors.
Once they have drawn up your existing budget and provided a new budget that you can actually afford you are sent a formal application form to sign. This is known as a Form 16. This will detail your income and necessary expenditure and declare that you are formally applying for debt review. The application form also covers the fees that are needed to cover the administration of the process as well as the legal fee required. These fees are not in addition to any monthly payment as your creditors agree that the 1st 2 months payments are to go to the debt counsellor and they will then be paid from the 3rd month.
You've signed the Form 16, What next?
Once your debt counsellor receives your signed application form back they will request copies of your bank statements and ID to send off to your creditors.
A notice known as a Form 17.1 is sent to all your creditors to advise that your financial situation is being assessed. This notice also requests that your credit providers issue formal certificates of balances (COBs) to confirm the actual outstanding amount according to their records.
It is during this phase that you are listed on the National Credit Bureaus NCR Debt Help database as proof that your debt review application has been submitted. You are now legally protected from any further legal action taken by your creditors.
On receipt of the COBs from your credit providers ( 5 days later) your debt counsellor will complete their assessment to determine your level of overindebtedness. This means you are unable to meet your credit obligations as they currently stand.
Your debt counsellor then issues a Form 17.2 which is your new repayment plan proposal and likely includes significant interest rate reductions to make your debt more affordable. All credit bureaus are notified and this means that you are now effectively under debt review. You will no longer have access to credit to prevent taking on even more debt that you cannot pay back. The repayment proposal displays a list of all your credit providers, your current outstanding balances as per the COB's received, the offered installments, interest rates as well as the new repayment terms.
Your debt counsellor and credit providers then negotiate a repayment plan, as soon as they reach an agreement, this matter is then referred to the National Consumer Tribunal for a consent order.
If there are one or more credit providers that do not agree to this new repayment plan, then the matter is handed over to the magistrate court.
Make your regular payments.
The debt review process is a legally binding contract and you must commit to making your regular reduced monthly repayment.
Debt counsellors do not handle the money transfer themselves but use a Payment Distributions Agency (PDA) PDA's are companies that distribute your funds to all your creditors according to your new repayment plan until all your debt is settled. The duration to pay back your debt will depend on the outstanding balances but it is usually at a maximum of 5 years.
If you have any problems meeting your monthly commitments alert your debt counsellor immediately. They can issue a change of circumstances report if your income is negatively affected by retrenchments.
Most unsecured loans come with credit life insurance that will continue to pay your debts in the case of retrenchment, death or disability. Make sure you know what cover you have in place.
A new debt-free life awaits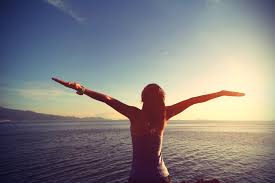 Once you have paid off your debts according to your new repayment plan your debt counsellor will issue you with a clearance certificate. This is sent to all credit bureaus in South Africa and confirms that you are now debt-free. Your credit record is updated to reflect that you are no longer under debt review and your record is cleared of any negative information. Well done on getting to this stage, it's a great achievement and a key step on your journey towards financial freedom.
Want to find out how Meerkat can help you do more with your money? Head on over to our site for details.